2016 1st Annual 28th OMS Bomber Branch B-52 - Personalized With Tail Number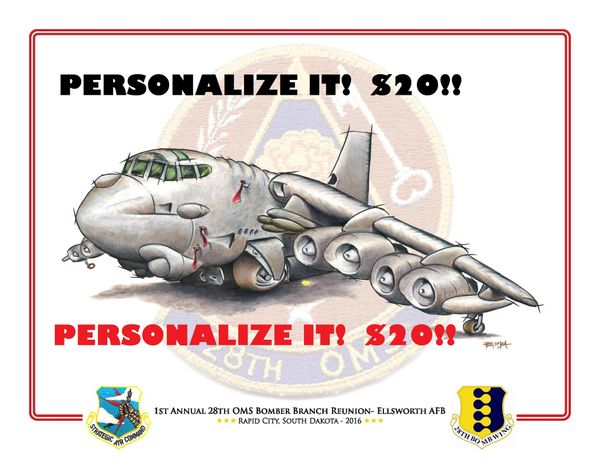 2016 1st Annual 28th OMS Bomber Branch B-52 - Personalized With Tail Number
I've had a lot of requests for individual tail numbers, so here is the place to make that happen! Drop me a line at;
sactrainedkiller@gmail.com and let me know what tail number you want me to add to your print--
All prints personally signed by the artist! FREE SHIP TO CONUS!
ALL PROCEEDS GO TO THE 28th OMS REUNION FUND!

Reviews