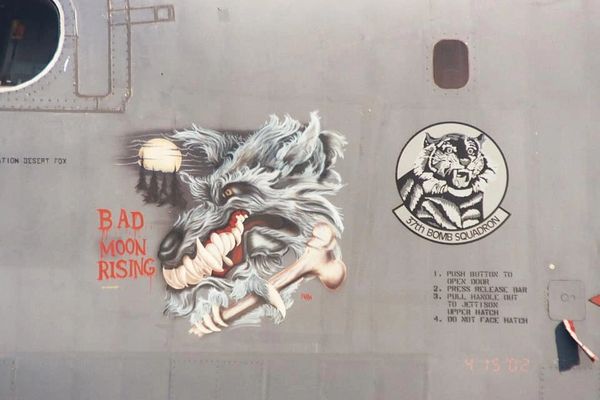 B-1B 86-0102
Own a piece of history!
Limited to 35 pieces, B-1B 86-0102, the first BONE into combat, December 17, 1998, in support of "Operation Desert Fox!" Pieces are approx 8x8", and 6x8", mounted with a etched plaque, ready to hang.
Every piece is hand painted, signed and numbered with the same nose art I applied in 1999.
Don't Miss Out! Specific numbers still available 4 thru 8, 10 thru 35.
Reviews