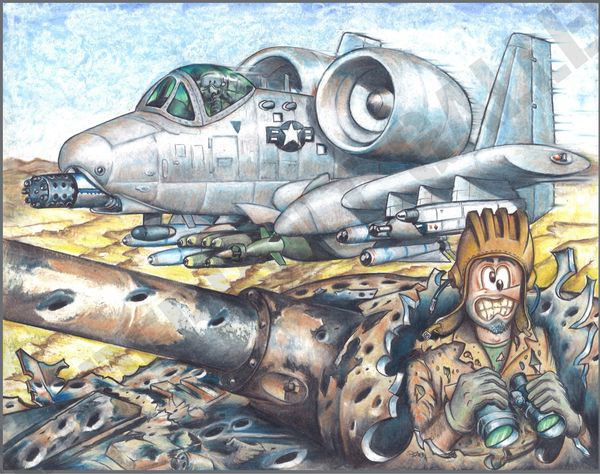 Hawg Chow 11x14"
The A-10 "Warthog" has been opening up enemy armor like a cheap beer can since 1972! 
Steve Barba's "Hawg Chow" demonstrates the main offensive weapon, the GAU-8 Avenger 30mm cannon.
All prints are 11X14", signed by the artist and, as always, FREE SHIP to CONUS or APO!

Reviews